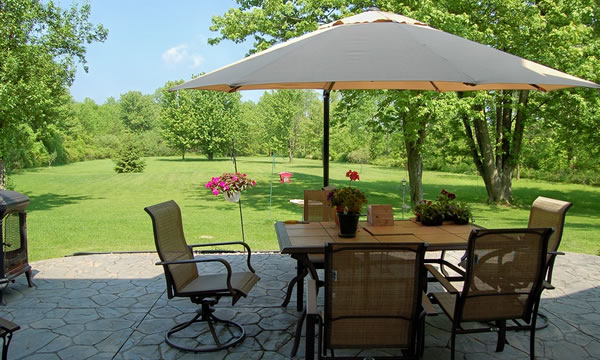 The great outdoors is a beautiful place to enjoy your recreational and leisure time, and what better way then to build your own relaxing outdoor space on your Wisconsin property?  Sipping a nice cold drink while you lounge around enjoying a hot summer day on your brand new custom built deck is certainly one option.  While some of you might be more inclined to have an outdoor cooking and entertainment area for all of the parties you like to host, or a safe place for your kids to hangout.
There are many options available when it comes to landscape design and construction and also just as many contractors to choose from in the Central Wisconsin area.  Abel Complete Construction is a building contractor that specializes in Outdoor Living and Outdoor Landscape Design and Construction.
We can help you design and build that deck you want, or the beautiful outdoor cooking area, or your hot tub platform, pool deck and more.  If you want to improve the landscape design of your property with an outdoor structure of some kind then Abel Complete Construction can deliver.
Outdoor Landscape Structures We Can Build:
Custom Decks (wood or composite)
Outdoor Patios
Outdoor Cooking Areas
Outdoor Rock Fireplaces
Pool and Spa Decks
Gazebos and Arbors
Custom Built Wood Privacy Fencing
Let us know what you want to build!
An outdoor structure doesn't just improve the look of your property, it also increases your property value and provides you with more enjoyment out of your home.  Abel Complete Construction knows how important your home life is to you and we'll bend over backwards to make sure we can help you build your outdoor landscaping vision for your property.