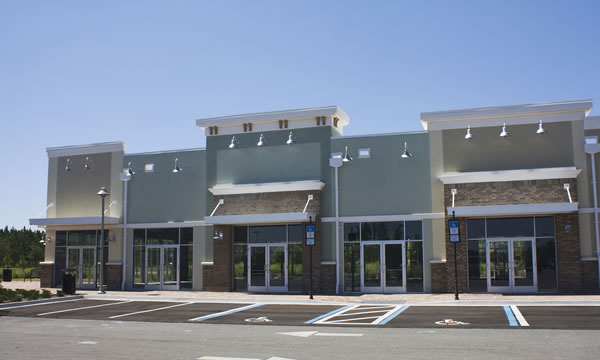 Looking for a great commercial construction and remodeling contractor in Central Wisconsin?  Abel Complete Construction is a full service design and construction contractor specializing in commercial construction and utility construction projects.
From remodeling your small offices to building out your expanding retail space or even constructing a new strip mall.  Abel Complete Construction can help you plan, design and build your commercial or public space into exactly what you need it to be for your business to continue growing and serving the local community.
If this is a brand new business or a new location that is yet to be established then it will be a relatively smooth process as we can work without inconveniencing you or your customers.  However we know most of the businesses and facilities that we service have already been in business for a number of years, they already have regular customers and an established location.  In this situation, dealing with a professional contractor like Abel Complete Construction is your preferred option.  As a business owner you need rigid schedules, time frames, and special considerations for your project that only the pro's can deliver.
Abel Complete Construction will bend over backwards to minimize the downtime and inconvenience with your commercial operation by accommodating your specific needs.  These will be different for almost every business we work with and we'll custom tailor or construction services to suit you for the duration of your project.  This could include setting up temporary entrances/exits, temporary washroom facilities, kiosks and more.
Commercial Remodeling Services We Offer in Central Wisconsin, WI:
Office Remodeling
Retail Space Remodeling
Retail Space Build Outs
Restuarant Construction
Restuarant Remodeling
Small Office Buildings
Exterior Improvements
Commercial Painting
How your customers perceive your business is probably extremely important to you.  It's important to Abel Complete Construction too.  We'll make every effort possible to transform your place of business or facility into something you, your employees and most importantly your customers will love.