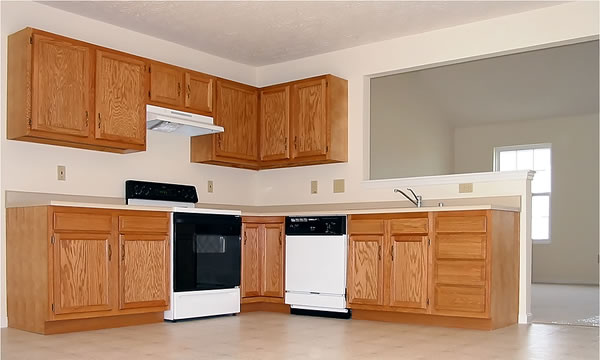 Basement Suites or Live-In Additions are a very popular home remodeling project because they offer many benefits to a homeowner.  The most important benefit is that you'll get additional living space that a loved one or tenant could live in.  The extra income provided by a renter can often pay for the suite renovation is just a few short years.  This type of living arrangement is highly desirable for some families.  Both as financial security (with monthly rent checks!) or as a way to keep their family closer together.
Abel Complete Construction specializes in designing and building in basement suites onto existing Central Wisconsin homes.  We will assist you in every phase of your suite addition, from drawing up the plans to pulling out all of the appropriate local building permits. We will carefully plan and schedule every phase of your project, working directly with you the customer to ensure 100 % customer satisfaction.
With a complete suite addition to your home there is almost always some exterior construction involved, you will need a separate entrance  you may need a new section of foundation if you're building out, you will need to have plumbing, painting, windows and the entire gambit of building trades working on your project.  We can provide all of the services you'll need, from one place and we'll manage the whole process for you.
The inconvenience of adding on a suite to your home isn't the most appealing for any homeowner but we'll bend over backwards to make sure you're happy and comfortable during your project.  When we're all done with your new suite, you'll have a beautiful addition to your home.  If you choose to rent your suite out you'll have a financial asset as well, which also translates into increased property value.
In Law Suite Construction & Additions Services:
Basement Suites
In-Law Suites On Side Of House
Small Cottages
2nd Living Spaces
Transforming your current home into something with another living space is what Abel Complete Construction does best. Your new in basement or rental suite will improve the resale value of your home, too. If you're a homeowner seriously wanting a change and you're ready to start speaking with potential contractors for your home addition project, please give us a call or fill out our form to request your estimate.