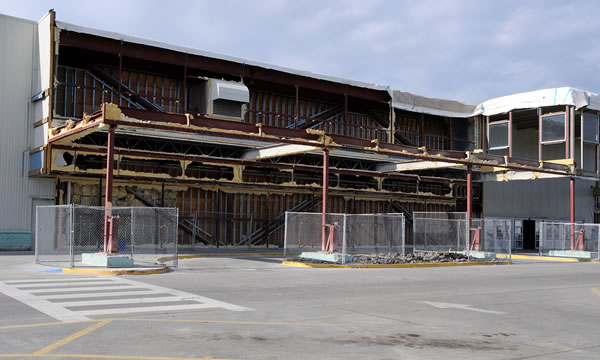 Are you looking for a competent, reliable contractor capable of remodeling your existing business or offices within the Central Wisconin area?  Abel Complete Construction is a full service general contractor specializing in commercial remodeling and renovations for commercial buildings and existing or new local businesses.
Offices, restaurants, public facilities, retail stores, strip malls and more.  It doesn't matter if you just want to add a new bathroom facility to your current building or an additional 1500 sq/ft of office or retail space.  Abel Complete Construction is licensed and insured and capable of completing any size of commercial remodeling project.  We have experience working in the fast, paced and busy environment of commercial projects.  Time is money, and we understand that.  When you hire Abel Complete to take on your project you'll be given rigid deadlines for the completion of our work.
We don't just understand deadlines, we understand convenience.  Let's face it… Remodeling your commercial building or business location is not an easy task.  You need a contractor who can work with your busy schedule and accommodate your requests.  Every business that we work is different in this regard.  You may need a temporary facility setup, you may need alternate entrances, wheelchair ramps and more.  We can make the special concessions required to keep your business operating while we conduct your remodeling project.
Commercial Remodeling Projects We Can Do:
Office Construction
Office Additions
Office Build Outs
Adding New Business Locations
Accessibility Modifications
Retail Space Renovations
Accessibility Modifications
Restaurant Remodeling
Adding Retail Space
Professional Offices
Building Maintenance
How your customers and employees perceive your business or establishment is extremely important to you.  It's important to Abel Complete Construction too.  We'll make every effort possible to transform your place of business into something you and your customers will love.