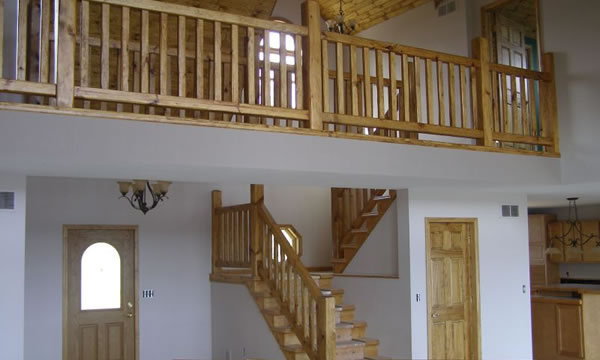 Abel Complete Construction provides professional home remodeling and construction services throughout Central Wisconsin. We help homeowners just like you plan, design and build their remodeling projects.  From the initial planning  and design phase to material selections right through to final construction.  Abel Complete Construction takes care of you throughout the entire home remodeling process.
You can put our proven remodeling experience to work for you on any number of your home remodeling projects from adding a new addition, to transforming your kitchen or bathroom to adding a whole second story onto your existing home.  When you choose Abel Complete Construction, you don't just get a home remodeling contractor, you get a company that really cares about your project, and really cares that you're happy with the final product.
The work we do in and on your home has always been one of our best forms of advertising!  We guarantee people will ask you "who did the work!?!" and we'd love for you to tell them it was Abel Complete Construction!
Home Remodeling Projects We Do in Central Wisconsin:
Kitchen Remodeling
Bathroom Remodeling
Basement Finishing
Home Additions
Room Additions
Custom Decks
Custom Carpentry
And More!
Your specific home remodeling project is important to us.  We'd love to have an opportunity to take a look at your project and provide you with a detailed analysis, some helpful suggestions along with an estimate to have us complete the work for you.